At the Kiely Family of Companies, we focus on providing exceptional and sustainable design-build services to propel our customers into the dynamic energy future.
Advocates for a healthy and thriving global environment, KIELY is committed to delivering projects designed to serve our communities and the planet. We are always here, working behind the scenes, to keep our communities safe, secure, and connected.
Our decades of experience in pipeline transmission assure that our Hydrogen Solutions utilize sound engineering design and experienced construction crews to develop your hydrogen transmission, distribution, storage, and consumption needs.
Whether green, blue, or grey hydrogen, our Hydrogen Solutions Services turn our customer's visions into reality. Our strong culture of safety provides the quality and assurance that your hydrogen production, storage, infrastructure and delivery is designed and built with a focus on the environment and the safety of all stakeholders.
Microgrids are localized distributed energy sources that deliver reliability and security for critical loads against external variables, including utility grid outages. Microgrids provide the capacity for Islanding, so that your critical functions can go uninterrupted during extreme events or power outages.  At KIELY, this increases our customer's efficiency, resiliency, security and risk mitigation.
Our team provides energy master planning to create an operational roadmap for your new and existing plants, campuses, facilities, buildings, and other infrastructure. We evaluate diverse energy distributed generation and renewable energy supply options and aggregate the sources to meet your energy demand needs and optimize resiliency, efficiency and cost.
KIELY Microgrid Services designs, installs, and commissions the appropriate distributed energy generation sources to make your microgrid a reality.
Electric Vehicle Services
With the demand for EV charging stations increasing as businesses and communities turn towards electric vehicles, KIELY provides design-build electric vehicle services utilizing existing or introducing new on-site power sources. Electrification is key to energy transformation and emissions reduction, and we are committed to a diverse portfolio of solutions.
Our team of engineers and construction professionals collaborate as a single entity to deliver optimized design-build electric vehicle projects for fleet operations, municipalities and commercial and large-scale residential facilities, such as parking garages, offices, universities, hospitals, train stations, hotels and shopping malls.
Pipeline Integrity Services
Kiely Pipeline Integrity (KPI) is committed to delivering safe and reliable solutions to ensure the integrity and safety of your pipeline infrastructure networks.
Our licensed Professional Engineers and certified construction professionals provide full-service integrity services.
From permitting through restoration and pressure testing, our pipeline integrity services are designed to keep your assets, and our environment, safe from anomalies.
Building performance conveys how well your building carries out its functions. The performance of a building depends on its response to an external load or conditions. Building performance plays an important role in architecture, building regulation, building services engineering and construction management.
Our team performs comprehensive audits on your building's systems, design and construction, either new construction or existing buildings, to determine performance levels and where to make improvements.
At KIELY, we analyze your overall building performance and can develop a detailed approach to improving performance aspects like energy efficiency, thermal comfort, indoor air quality and daylighting.  These improvements go straight to the bottom line to save on energy, resources, maintenance costs and productivity.
Our Renewable Natural Gas (RNG) Solutions use innovative, sound engineering design and experienced construction crews to harvest green biogas from landfills, livestock operations, wastewater treatment plants, and other sources of renewable natural gas.
From rebuilding an existing station to constructing a new one, partnering with KIELY provides our customers with a leading edge: our design and construction teams collaborate as a single entity to deliver optimized results, empowering us to fast-track your project from start to finish.
The geothermal heat pump, also known as the ground source heat pump, is a highly efficient renewable energy technology. Geothermal heat pumps concentrate naturally existing heating and cooling from consistent ground temperatures, rather than producing heat through combustion or other means that produce carbon emissions. They can be used for space heating and cooling, as well as water heating.
At KIELY, our team designs and builds geothermal systems for commercial and large-scale residential applications. We also perform diagnostics for customers' existing geothermal systems and can execute maintenance or repair as needed.
We are committed to creating solutions that provide reliability, performance and sustainable energy transformation for today and tomorrow.
As part of our diversified portfolio dedicated to energy transformation, KIELY Solar innovates for power generation, storage and transmission.  With the ability to harness the renewable power of the sun, the KIELY team transforms your available space into a sustainable energy production operation, that will power your commercial and industrial applications.
Providing technical and construction expertise for the evaluation, design, installation, and commissioning of commercial, industrial, and utility-scale photovoltaic (PV) systems, we create cost-effective designs for existing plants, stations, terminals, and commercial buildings or for an opportunity for customers to sell power back to the grid.
Fugitive Emissions Studies
Our Fugitive Emissions Solutions provide customers the ability to detect potential gas leaks from thousands of components in real-time, ensuring the health and safety of customers, their plants, and the environment.
We understand the strict and dynamic regulations in the oil and gas industry and are dedicated to ensuring our customers maintain compliance.
Proactively mitigating fugitive emissions not only protects your business, facilities, neighboring communities, and the environment, it also impacts human health and environmental safety risks by solving problems before they impact our environment.
By assessing our customer's overall environmental impact and designing a plan for decarbonization, decarbonization services takes a comprehensive look at all aspects of business, measures current performance, and helps define appropriate science-based targets with current GHG protocols.
Decarbonization services from KIELY create a blueprint for our customers to increase efficiency and decrease their environmental impact to our planet.
Customized and scalable, step-by-step plans are created to reach customer's decarbonization and energy transformation goals, within a time period that meets stakeholders' expectations and ESG performance thresholds.
Additional Environmentally Conscious Products & Services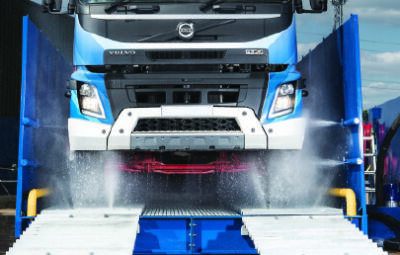 Our Water Resources team provides integrated services to deliver enduring results, and is focused on safeguarding assets for a secure, sustainable future.
When you enlist our design-build services, you receive unparalleled accountability for your project's success. Design and construction teams collaborate as a single entity to deliver projects that are optimized for cost and quality.
With Wheelwash, we do so much more than just provide customers with energy efficient and environmentally friendly wheel cleaning. We take the time to understand your business to provide you with solutions tailored to you.
After comprehensive interviews of those who are impacted most by decisions, we gather data to understand your specific site requirements, fleet, and concerns, and develop a solution designed to drive productivity, ensure safety, and minimize environmental impact.